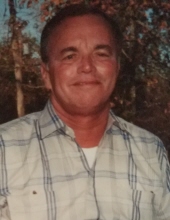 Obituary for Eris "Wayne" Singletary
Eris Dwayne "Wayne" Singletary, 79, of Panama City Beach, FL, went to be with the Lord Sunday, February 4, 2018. He was born July 10, 1938 in Panama City Beach.

He was preceded in death by his parents, Eric and Elizabeth Singletary, and brothers, Willard Singletary, Russell Singletary and Dalton Singletary.

Those left to cherish Wayne's memory include his brother, Howard Singletary, and numerous nieces and nephews.

A Celebration of Life will begin 2:00 P.M., Friday, February 9, 2018 at Emerald Coast Assembly of God, 1913 Cauley Ave, Panama City Beach, FL 32407, with John Kennedy officiating.